Happy Friday from the farm 🚜🌿
We hope you've had a fantastic week!
We have finished weeding with the eco weeder. View the process in action below! Notice the precision and ease that the team is able to work with.
Most of the plants are about 4ft tall at this point and are looking beautiful.
Now we are walking through the rows with hoes removing the small percentage of remaining weeds while also looking for males as the plants start to flower. Even though we planted feminized seed, which is 99% female, male plants can still develop. We want to remove those males before they have the opportunity to pollinate the females.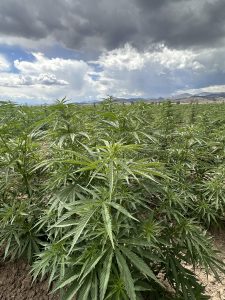 That's it from us for this week!
– Cloud CO. family