It has been a wonderful holiday season here at the farm! We have gotten the chance to spend some much needed time with our family and friends and hope you were able to as well.
With the new year just a few days away we want to encourage you to treat yourself like you'd treat someone you love.
4 ways to prioritize your health in 2023:
1. Fuel your body well
Drink more water and add more variety to your diet. It's easier to add a habit than to quit one so adding water and better food will help your body work better and feel better.
2. Get more sleep
Prioritizing sleep is a simple task, but that doesn't make it easy. (**pssst** taking a couple droppers of CBD tincture 30 minutes before bed can help you fall asleep faster and get more restful sleep)
3. Get moving, stay moving
It's no new news that exercise is healthy for your mind and body. Be mindful of how long you sit and scroll on your phone, or watch tv, or even read a book. When you notice you've been sitting too long get up! You don't have to go to the gym; you can take the dogs for a walk or even hop up and fold that laundry you've been avoiding.
4. Set sustainable habits
You will not wake up everyday and be ready to take on the world. And that's ok. Set a plan for your high energy days and set a different plan for your low energy days.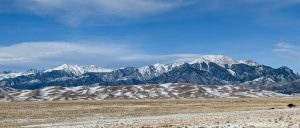 If you enjoy our products, we would love it if you could head over to our Google page and leave us a review to help spread our story to the world.
All new reviews will be entered into a drawing to win a FREE 4000mg tincture & 750mg mentholated lotion!!
Our next winner will be drawn TOMORROW so don't miss out!
We prioritize quality, transparency and price so you can trust that you are getting the best products and prices the market has to offer when you choose Cloud CO. Farms.