As the temperatures drop and the snow starts to fall KEEP YOUR PETS IN MIND!
Meet Brookie Cookie. She is almost 9 years young and LOVES her CBD Pet's Choice every morning poured directly over her kibbles. This helps to keep her joints pain free (especially with the changing seasons) and keeps her zoomies as quick as when she was still a puppy.
<3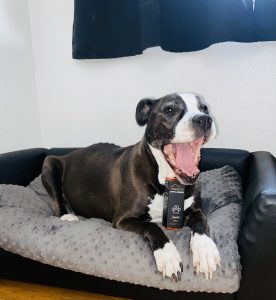 We prioritize quality, transparency and price so you can trust that you are getting the best products and prices the market has to offer when you choose Cloud CO. Farms.