We are forever grateful for what the veterans in this country have done to maintain America's freedom. Happy Veterans Day to you!
Thank you to all of the men and women for their sacrifices, bravery, and the example you set for us all.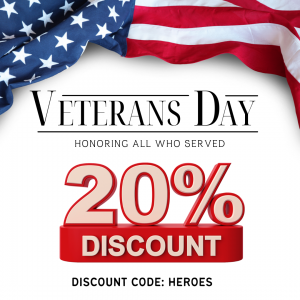 If you enjoy our products, we would love it if you could head over to our Google page and leave us a review to help spread our story to the world.
All new reviews will be entered into a drawing to win a FREE 4000mg tincture & 750mg mentholated lotion!!
We prioritize quality, transparency and price so you can trust that you are getting the best products and prices the market has to offer when you choose Cloud CO. Farms.