Happy Friday from the farm 🚜🌿
We hope you've had a fantastic week!
This week we rode the eco weeder. This machine reduces the cost (and effort) of manual labor by allowing six people to control rotating discs with tines in order to kill the weeds between the plants within a row. Our goal is to eradicate the invasive weeds in order to allow the hemp plenty of space to grow.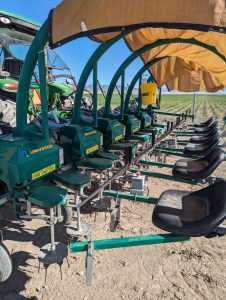 CONGRATULATIONS to Brianna Q from Colorado!
She has been selected as the WINNER for her excellent review on Google.

That's it from us for this week!
– Cloud CO. family