This week we began really dialing in the dry downs to promote plant growth.
We hoed the volunteer plants that sprouted in the field that was planted last year in order to prevent any males from growing and pollinating this years crop.
We were able to pull the sweep through the field which kills the weeds between the rows. We will water today once the sweeps are complete and when the soil dries down again we will use the eco weeder to remove the weeds between the plants within a row.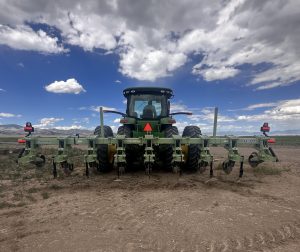 Below you can see the difference the sweep makes! The"before" rows are on the left of the picture. The "after" rows are centered in the picture below.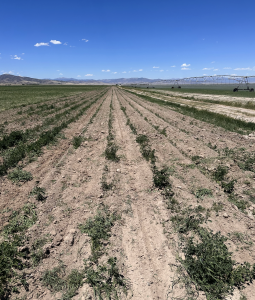 That's it from us for this week!
– Cloud CO. family